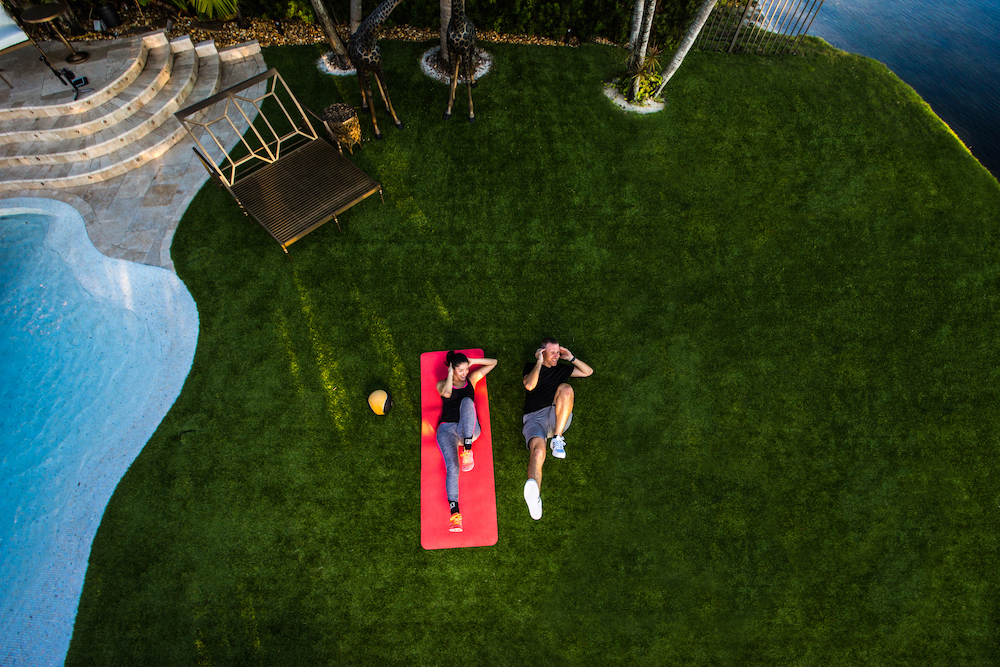 How We Are Saving You Time
Buying time is saving time. After all, time is money. These days, everyone is interested in figuring out new ways to maximize their efficiency.
When it comes to health and exercise, the number one excuse people seem to have is that they "don't have enough time." 
Think about it: you drive to the gym after work, change in the locker room, wait for the machine you like, play with your phone getting a playlist together, shower, change, get in the car, drive home.
With JustinFit, your personal trainer will be ready to go when you are. We have the workout prepared, the playlist ready, all you need to do is lace up your shoes. Your health should be a top priority, so don't waste time and money on a gym membership you'll never use.
One of the perks of our service is that we bring the gym to you, which means that there's virtually no time lost. We make it easy! We transport all of our equipment to your home or business and we design exercise programs based on your needs.
If you're BUSY, then it's even more important that you DO make time for fitness so you can have more energy and be able to handle the demands of a demanding schedule.
We work around your schedule, with training sessions starting as early as 6am and going straight through until 10pm.
Surely, we have a time that we can make work for you.
If buying time is saving time, why not buy yourself some time where it counts?
By: Justin A. Seedman BS, CPT, CHC, BCS

Ready to take control of your health and fitness?
Partner with us to get expert coaching, support and accountability.