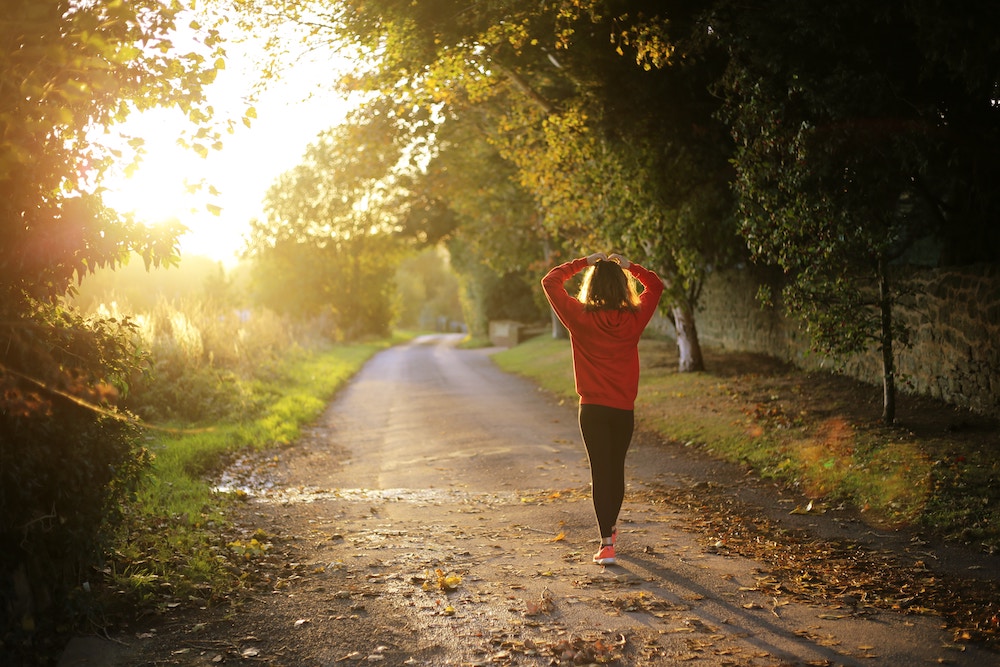 How To Undo Overdoing it This Thanksgiving Weekend
The week after Thanksgiving can be a blip on the radar or send you down the slippery slope into a season of overindulgence. In the big picture, one weekend of feasting won't hurt you. It's the choices you make immediately after the binge that matter. Prepare yourself before holiday gatherings by affirming that you will focus on steps to get back on track rather than feeling guilty.
Don't let the weekend slide you into a long holiday season
Overindulging on a busy Thanksgiving weekend is easy. The origin of the holiday is a harvest feast, so it's natural for the weekend to revolve around abundance. In this modern day, abundance isn't the issue; it's overindulgence.
Add in a long drive, Black Friday shopping, the big dinner, and seeing old friends and Thanksgiving weekend can really disrupt your fitness plans. A report in the NCBI suggests that holiday weight gain may be an important contributor to the rising prevalence of obesity. But one day of reveling will not make or break your fitness plans. The choices you make over the long-term matter much more than one day of overeating.
Shake off the guilt and focus on moving forward
You may have stuffed yourself with 5,000 calories per day over the weekend, thanks to the abundance of cookies, pie, eggnog, and ever-present snacks. Dwelling on the fact that you overate or drank too much won't undo the damage. It's what you do from here that counts the most. Bingeing on holiday favorites during Thanksgiving dinner is one thing; eating and drinking with abandon for the entire holiday season is another.
Let go of the negative thoughts and treat each meal and each day as a fresh start. The food is enjoyable, but the real joy of the season is your connections with friends and family. The actual feast is the stories you share, the people you see, and the relationships with important people in your life.
Limit your alcohol intake to keep your head clear
It's okay to enjoy a drink, especially around the holidays, but drinking alcohol can quickly move you off track. You're imbibing extra calories with no nutritional value, and the alcohol will limit your inhibitions and impair your judgment. The dietary guidelines from the government recommend no more than one drink a day for women or two per day for men.  
Be aware though, that a 12-oz regular beer (5% alcohol) will set you back about 150 calories, 5-oz of wine (12% alcohol) about 120 calories, and a 7-oz rum and coke (40% alcohol) has about 155 calories. In each of these drinks, about 98 calories are attributed to alcohol.
Limit or package serving-size leftovers
One thing I enjoy about Thanksgiving is the leftovers. The key to healthy leftovers is to avoid eating the same quantity as the day before. If you celebrate at a relative's house, package a small portion of your favorite dishes as leftovers. Limit the portion size of any favorites that are high in calories and fat.
If you hosted the weekend, have some plastic containers that you can fill for others to take home. Package and give away the least healthy items. Freeze all but 1-2 servings of any leftovers in portion containers or discard.
Get back into your regular routine on Friday
Friday is the day for you to regroup and recalibrate. Rather than succumbing to the temptation of sitting around the table snacking, get back to a normal routine. Start by drinking lots of water to aid digestion and keep you hydrated, especially if your Thanksgiving involved alcohol.
Don't skip meals to compensate for overeating on Thursday
Eat a small, healthy breakfast, like a filling serving of fiber-rich oatmeal or eggs with toast to aid digestion and keep your blood sugar stable. Breakfast initiates your metabolism and keeps you from becoming ravenous and overeating later in the day. A pattern like this can make you consume even more calories than you would otherwise.
Craft a healthier turkey sandwich for lunch
The leftover pumpkin pie is probably calling your name from the counter, but before indulging, put together a healthy turkey sandwich. White meat turkey on whole grain bread is a healthy option that will curb your appetite and keep you from overindulging on the sides and sweets.
Add a high in fiber serving of vegetables to fill you up. Carrots, broccoli, and green beans are fine, but try to avoid a large helping of green bean casserole. The key to indulging in high-calorie leftovers is portion control. If you want a slice of apple or pumpkin pie the day after Thanksgiving, just have a smaller piece. Or choose the one you enjoy most and pass on non-favorites.
Schedule in activities to keep you moving
Shake off that overstuffed feeling the day after Thanksgiving by getting outside for a fun family activity.  Schedule it into the day like a meeting, so you're more likely to stick to it. If your family typically watches the big game and snacks all day, start a new tradition. Take a holiday walk after the big meal, or create a family hike the day after Thanksgiving. Make it a competition by counting steps with your iPhone or Fitbit, with a prize for the winner.
Family activity doesn't have to be a huge endeavor. Play a game of HORSE with the kids, or do a family vs. family soccer or football game. If it's too cold outside, play Just Dance on a gaming platform. The 2019 edition includes 40 hits from "Havana" by Camila Cabello, "I Feel It Coming" by The Weeknd Ft. Daft Punk, and more, but Just Dance 4 is my favorite because it includes older artists like Barry White and The B-52's.
The best thing you can do is get professional coaching
The reason that many people don't stick to their health and fitness program is that no one is holding them accountable. Having a coach to help you get back on track is one of the most straightforward resolutions you can make for yourself. A powerful client-coach relationship can ensure that you get yourself back on track.
By: Justin A. Seedman BS, CPT, CHC

Ready to take control of your health and fitness?
Partner with us to get expert coaching, support, and accountability.