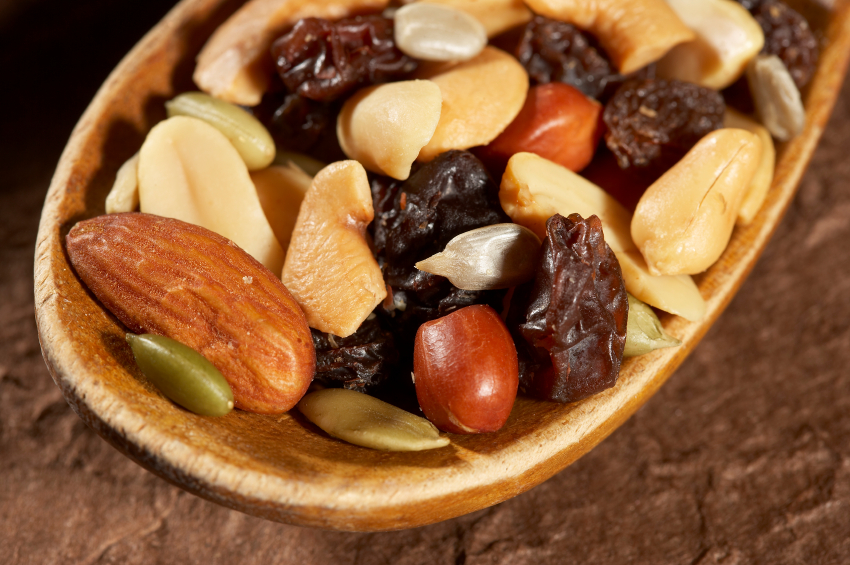 Snacking 101
 We all know that it's important to eat often throughout the day, so why don't more of us do it?
Snacking decreases cravings and binges, gives you energy, and helps prevent low blood sugar (a result of waiting too long to eat between meals).
Consider this situation: You are planning to go out shopping for the day with your 4 year old. Before you leave the house, you grab a few healthy, portable snacks for the inevitable moment when your child gets hungry in the car or at the mall. Now stop and think: why isn't this something we would do for ourselves?
Snacking throughout the day is a simple way to ensure that you won't overeat when it comes to mealtime. Think of all the times you've waited at a restaurant on a Friday night, buzzer in hand, waiting for your table to be called. Your stomach is growling and you'd just as soon eat someone's leftovers than waste another minute waiting for a table. Healthy snacking could have prevented this problem.
Snacking Tips
Preparation is key to making successful food choices, but it doesn't have to be as difficult as you think. If you know you always get hungry in the afternoon or come home ravenous and wanting to eat everything in sight, plan to always have a snack with you, before you let yourself get to that point.
On Monday, try bringing in enough snacks for the whole week; that way you don't have to be bogged down with yet another thing to remember.

Spend some time on the weekend washing and cutting up vegetables and fruit; put them in individual plastic bags or containers in appropriate portion-sizes.

Or, pack snacks for the next day while making dinner.

Have plenty of packing materials on hand like sandwich bags, plastic wrap, foil, and glass or plastic containers (if reheating is necessary, transfer food from the plastic container to a plate).

After 3pm, try to choose a low-carb snack, that way you'll still be satiated, but still hungry enough for a nutritious dinner
5 Simple, No-Cook Snack Solutions
Hummus & Veggies

Apple & String Cheese

Banana & Almond Butter

Greek Yogurt & Berries

Air-Popped Popcorn
5 Best After School Snacks
Ants-on-a-Log (celery with peanut butter and raisins)

Avocado Toast (mashed avocado on sprouted grain bread)

Babybel cheese and plain Triscuits

Hard-boiled Eggs and Edamame

Bananas dipped in almond butter and rolled in granola
By: Justin A. Seedman BS, CPT, CHC

Ready to take control of your health and fitness?
Partner with us to get expert coaching, support and accountability.