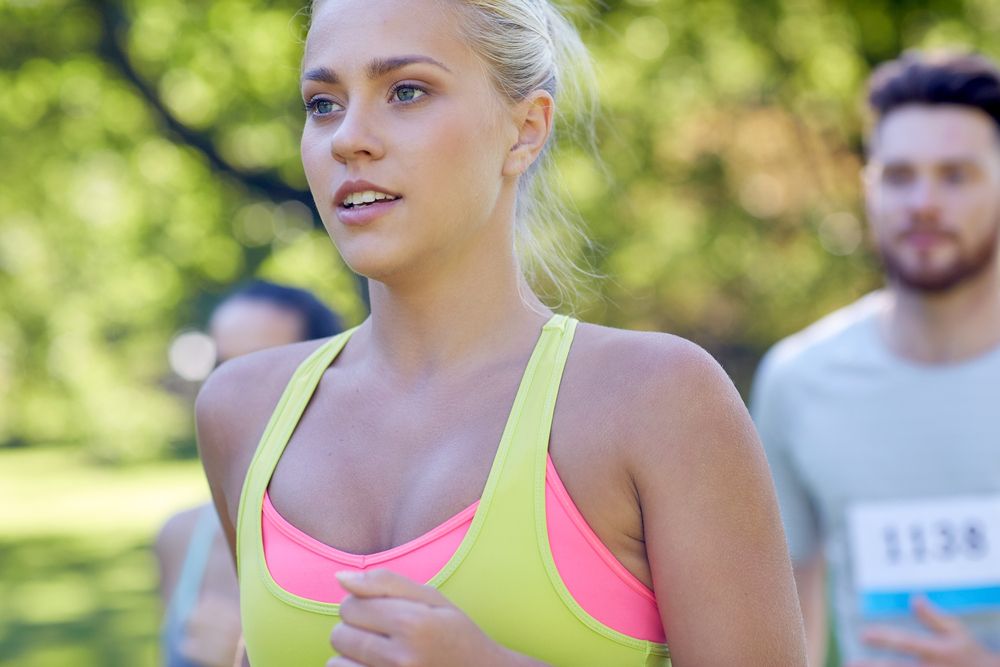 Upgrade Your Cardio
When it comes to cardio, most people get themselves stuck in a boring routine: 30 minutes walking at a moderate pace on the treadmill or elliptical, or something similar. Everyone knows cardio is important for weight loss, but moderate cardio alone won't cut it.
Here are my 3 tips for breaking through the cardio boredom:
Incorporate Intervals:
Swap out your steady heart rate program for intervals. A study published in the Journal of Applied Physiology found that interval training increased the amount of fat burned by 36% in just one hour. One of my favorite interval patterns is 3-2-1. 3 minutes of recovery walking, 2 minutes of running, 1 minute of sprinting (repeat). If you're using standard gym equipment you can choose a pre-programmed interval program.
Get Outdoors
Some outdoor sports include natural, built-in interval training. For instance, playing a game of tennis. You have short bursts of running, sprints to hit shots, and running back and forth to the net for volleys. Basketball and lacrosse also include similar intervals. Or just take your gym workout outside!
Become a Triathlete
There is no rule that you have to start and finish doing the same exercise. Why not pick 3? If your goal is 30 minutes of cardio, break it up and do 10 minutes on the treadmill, 10 minutes on a stationary bike, and 10 minutes on the elliptical.
So next time you're about to start a workout, use one of our tips to shake up your cardio routine. Mix it up! Spend 15 minutes in the gym and 15 minutes outside. Don't do the same cardio routine each time you workout. A great cardio routine that you can look forward to will ensure lasting results.

By: Justin A. Seedman BS, CPT, CHC

Ready to take control of your health and fitness?
Partner with us to get expert coaching, support and accountability.