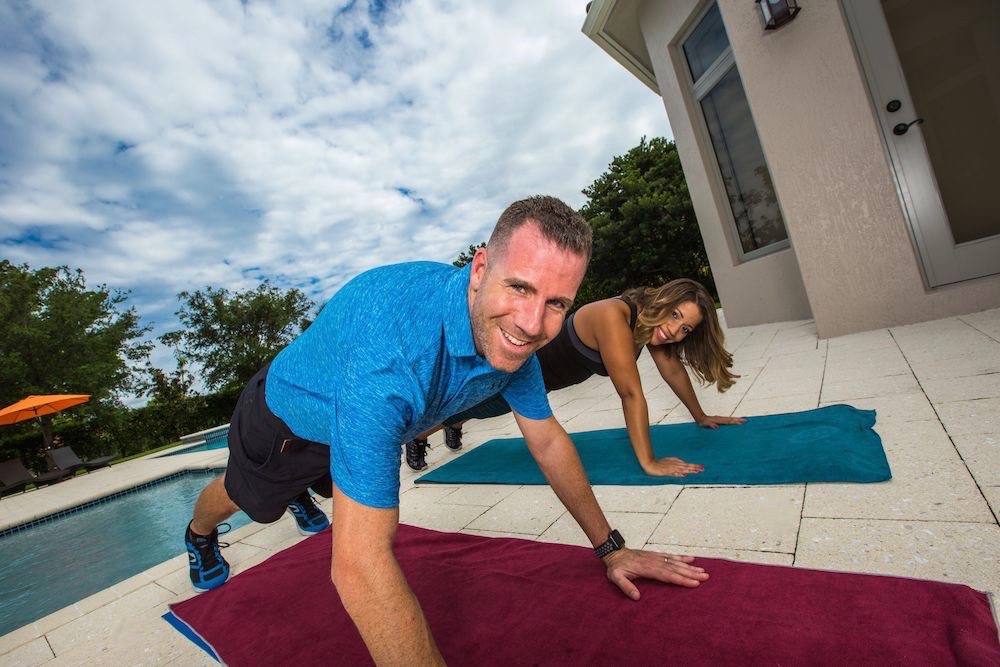 When to Hire a JustinFit In-Home Personal Trainer
For some people, admitting they need professional help isn't easy. However, every self-help book or guru will tell you about the power and advantage of having a coach or mentor.
So how do you know when it's time to seek the help of a professional trainer? If you answer yes to one or more of the following questions, feel free to reach out to us and discuss how partnering together can completely transform your life.
You Have a Long History of Inconsistency:  You start a workout regimen for a few weeks and then stop or start a diet but quit it by the end of the day. According to Consumer Reports, only 7% of people will exercise on their own for a year without giving up.
Lack of Knowledge of Exercise and Nutrition:

Unsure of proper form when it comes to exercise
Know everything about diets; have read a million books and been on every diet but fall short when it comes to the implementation and follow through
Think you know all there is to know but it's all based on false information, trends, fads, or shortcuts

You're Trying to Prevent or Combat Health Issues: You may currently have or have a family history of Hypertension, Diabetes, or other Hypo-kinetic diseases. According to an article by Gretchen Reynolds in The New York Times,

"h

aving unhealthy cholesterol numbers, elevated blood pressure or an expanding waistline substantially increases your chances of developing heart disease. But an encouraging new study finds that exercise may slash that risk

…"

You Have Problems with Activities of Daily Life (ADLs): For example: playing with your kids tires you out immediately, you struggle with traveling, or walking through the mall. If you've ever broken out in a sweat from taking a flight of stairs, then it's time to rethink your exercise routine.
You Want to Save Time and Money: Trying to figure it out on your own can be inefficient and time consuming. Hiring a trainer can be a shortcut to success. Forget trial and error, we know exactly what works and what doesn't.
You Want to Create an Edge in Life: Hiring a professional trainer can make you a more organized person who becomes accountable for their decisions. As one of our clients said,

"Justin was able to help us establish realistic, measurable, and challenging goals for our individual fitness levels. And as we are meeting those goals, he is encouraging us to set new and more challenging goals."
If you feel that one or more of these scenarios describes you, then don't wait, and reach out to us today!
By: Justin A. Seedman BS, CPT, CHC

Ready to take control of your health and fitness?
Partner with us to get expert coaching, support and accountability.